2018 MIMS Automechanika booth No. 7.6U421
2018 MIMS Automechanika Moscow
Ruian Torun Auto Accessories Co.,Ltd participated in MIMS Automechanika Moscow 2018, the 22nd Leading international exhibition of automotive parts, components, car maintenance equipment and products in Russia and Eastern Europe. The trade fair MIMS - MOSCOW INTERNATIONAL MOTOR SHOW took place on Aug 27 - 30 2018 at Kransnaya Presnya, Moscow, Russia.

Booth No.: 7.6U421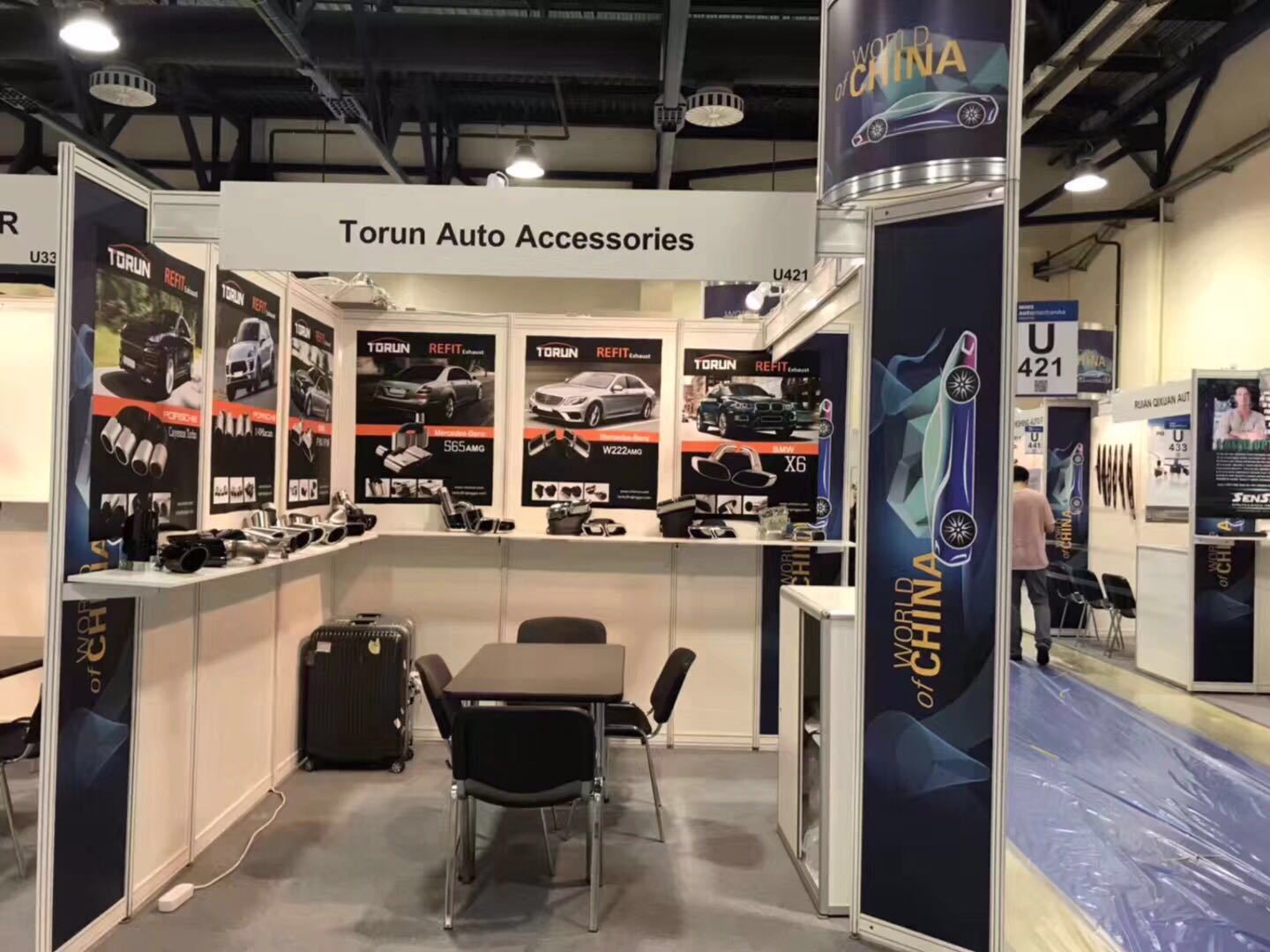 A
t this year's Russia Auto Show, TORUN presented a new catalog of products and new parts.
Most of customers are interested in our products.
We gave more details and told our clients the strength of products.
As we all know, customers pursuit products' quality, price, delivery, company service and so on.
Our reputation in excellent quality control, short delivery time and competitive pricing make our products popular in high-end auto accessories market.